Cetostearyl Alcohol (Lanette0)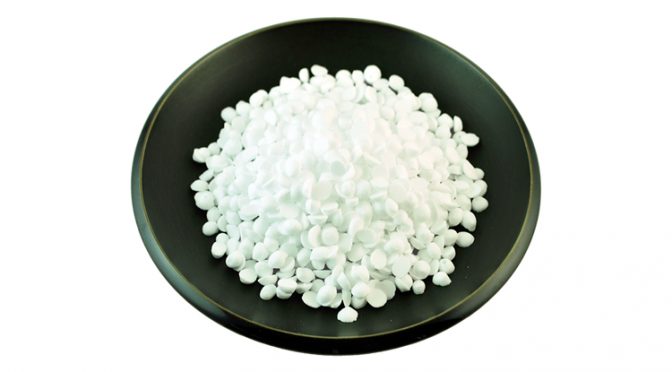 Cetostearyl Alcohol (Lanette0)
Cetostearyl alcohol (lanette 0) is a mixture of fatty alcohols used as an emollient, emulsifier, and thickening agent in skincare products.
The displayed images are for illustrative purposes and may vary from the actual product
---
Internal Reference: CAL-55015
GTIN: 6285817002391

Description: 
Cetostearyl alcohol, also known as lanette 0, is a mixture of fatty alcohols derived from natural sources such as coconut oil or palm oil. It is commonly used in skincare products as an emollient, emulsifier, and thickening agent. Cetostearyl alcohol is a white, waxy substance with a mild, characteristic odor. It plays a vital role in enhancing the texture, stability, and overall performance of skincare formulations.
Benefits:
Emollient properties: Cetostearyl alcohol acts as an emollient, helping to soften and moisturize the skin. It forms a protective barrier that helps retain moisture and improves skin hydration.

Emulsifying agent: Cetostearyl alcohol aids in the proper mixing and stabilization of oil and water-based ingredients in cosmetic formulations. It helps create a smooth and uniform texture.

Thickening agent: The alcohol provides viscosity and thickness to skincare products, giving them a rich and creamy consistency. It helps improve the spreadability and application of creams and lotions.

Enhanced product stability: Cetostearyl alcohol contributes to the stability and shelf life of skincare formulations by preventing ingredient separation and maintaining the integrity of the product.

Skin conditioning: The alcohol helps improve the overall texture and feel of the skin. It can smooth rough or dry areas, leaving the skin soft, supple, and nourished.
Usage: Cetostearyl alcohol (lanette 0) is widely used in various skincare products, including creams, lotions, moisturizers, and ointments. It is typically added during the manufacturing process to provide emollient, emulsifying, and thickening properties.
Recommended Usage in Skincare Products:
Creams and lotions: Incorporate cetostearyl alcohol at concentrations of 2% to 10% in cream or lotion formulations to enhance texture, stability, and emollient effects.
Solubility: Cetostearyl alcohol is insoluble in water but soluble in alcohol and oils. It is compatible with a wide range of skincare ingredients.
Applications:
Creams and lotions: Cetostearyl alcohol is used in the formulation of creams, lotions, and moisturizers to provide emollient and thickening properties.

Skincare products: Cetostearyl alcohol can be found in various skincare products, including body butters, balms, and serums, to enhance texture and moisturizing effects.
Storage: Cetostearyl alcohol should be stored in a cool, dry place, away from direct sunlight and moisture. It is important to keep the container tightly sealed to prevent moisture absorption, as this can affect the quality and performance of the product. Following proper storage practices will help maintain the integrity of cetostearyl alcohol for an extended period.
Physical Properties: 
| | | |
| --- | --- | --- |
| Boiling point | 248.9 °C | (USCG, 1999) |
| Melting Point | 52.8 °C | (USCG, 1999) |
| Flash point | 132.2 °C | (USCG, 1999) |
| Specific Gravity | 0.81 at 25 °C | (USCG, 1999) |
Country of origin: Malaysia
Country of packing: Saudi Arabia
Your Dynamic Snippet will be displayed here... This message is displayed because you did not provided both a filter and a template to use.

إنضم إلى ورشة العمل
انضم إلينا في ورشة العمل المميزة لتتعلّم كيفية صنع منتجات التجميل الخاصة بك واكتساب مهارات جديدة.

ستتلقى دعمًا من خبراءنا المتخصصين الذين سيوجهونك خلال عملية تصنيع المنتجات. و ستتعلم أفضل الطرق والخطوات لإنتاج منتجات تجميل تعزز العناية بالبشرة وتمنحك الانتعاش والحيوية

لا تدع هذه الفرصة الرائعة تفوتك لاكتساب مهارة جديدة تحسن من روتين العناية ببشرتك

إشترك الآن واتخذ الخطوة الأولى نحو الحصول على بشرة أكثر صحة وإشراقًا