Red Poppy Powder (Aker Fassi Or Gazelle Blood)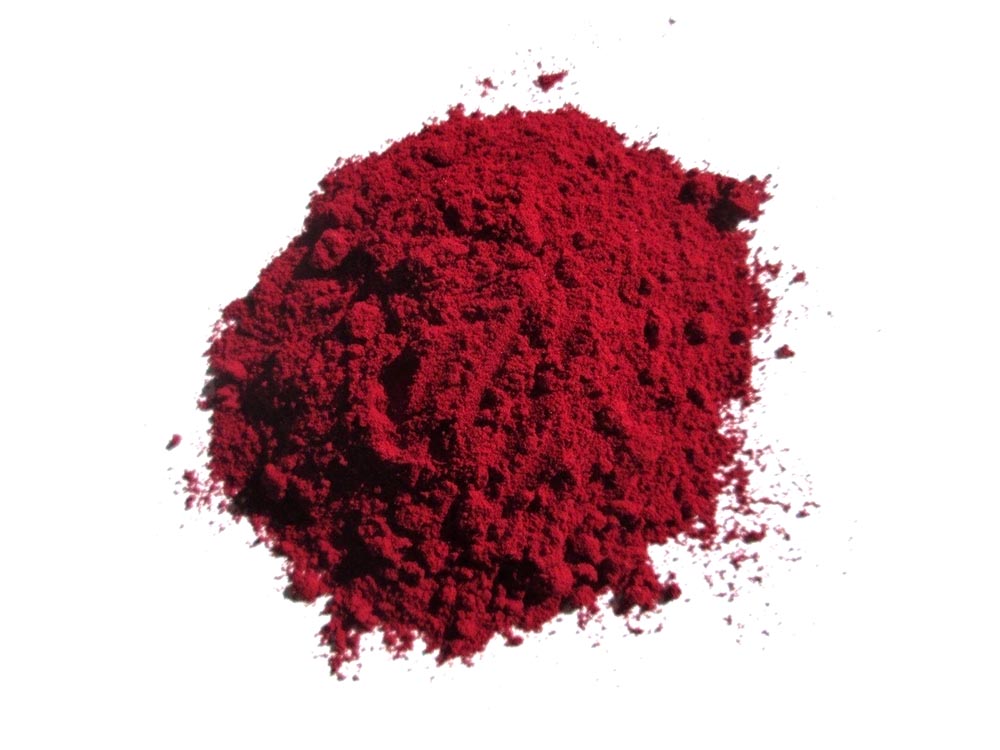 Red Poppy Powder (Aker Fassi Or Gazelle Blood)
Red Poppy Powder, also known as Aker Fassi or Gazelle Blood, is a vibrant red powder derived from red poppy flowers, offering soothing and brightening benefits for the skin.
The displayed images are for illustrative purposes and may vary from the actual product
---
Internal Reference: GHZ-0055
GTIN: 6285817009284

Description: 
Red Poppy Powder, also known as Aker Fassi or Gazelle Blood, is a natural and vibrant red powder derived from the petals of red poppy flowers (Papaver rhoeas). It has been used for centuries in traditional skincare and beauty rituals due to its soothing, toning, and brightening properties. Red Poppy Powder is rich in antioxidants and beneficial compounds that promote healthy skin and provide a natural glow. It is a versatile ingredient that can be incorporated into various skincare products to enhance their effectiveness and add a touch of natural color.
Benefits (Skincare):
Soothes and calms the skin, reducing redness and inflammation

Provides antioxidant protection, combating free radicals and environmental damage

Brightens the complexion, giving the skin a natural glow

Tones and refines the skin texture, promoting a smoother appearance

Helps to improve the overall health and vitality of the skin

Adds a natural red tint to skincare formulations for a visually appealing effect
Usage: Red Poppy Powder can be used directly on the skin as a face mask or incorporated into various skincare formulations such as creams, lotions, serums, and masks. It is suitable for most skin types.
Recommended Usage (Skincare Products):
Facial masks and exfoliants: 1-2 teaspoons mixed with other ingredients

Serums and facial oils: 1-3% concentration

Creams and lotions: 1-5% concentration

Body scrubs and oils: 1-5% concentration
Solubility: Red Poppy Powder is not fully soluble in water. It can be dispersed and mixed well in liquid skincare ingredients, but some settling may occur over time.
Applications:
Face masks and exfoliants: for soothing, brightening, and toning effects

Serums and facial oils: for adding antioxidant protection and promoting a healthy glow

Moisturizers and lotions: for enhancing skin tone and texture

Body scrubs and oils: for gentle exfoliation and providing a natural red tint

Bath products: for a visually appealing and aromatic bathing experience
Storage: To preserve the quality and vibrancy of Red Poppy Powder, store it in a cool, dry place, away from direct sunlight and moisture. Ensure the container is tightly sealed to prevent exposure to air and humidity. Proper storage conditions will help maintain the potency and freshness of the powder.
Country of origin: Pakistan
Country of packing: Saudi Arabia
Your Dynamic Snippet will be displayed here... This message is displayed because you did not provided both a filter and a template to use.

إنضم إلى ورشة العمل
انضم إلينا في ورشة العمل المميزة لتتعلّم كيفية صنع منتجات التجميل الخاصة بك واكتساب مهارات جديدة.

ستتلقى دعمًا من خبراءنا المتخصصين الذين سيوجهونك خلال عملية تصنيع المنتجات. و ستتعلم أفضل الطرق والخطوات لإنتاج منتجات تجميل تعزز العناية بالبشرة وتمنحك الانتعاش والحيوية

لا تدع هذه الفرصة الرائعة تفوتك لاكتساب مهارة جديدة تحسن من روتين العناية ببشرتك

إشترك الآن واتخذ الخطوة الأولى نحو الحصول على بشرة أكثر صحة وإشراقًا