Hyaluronic Acid Powder (LMW)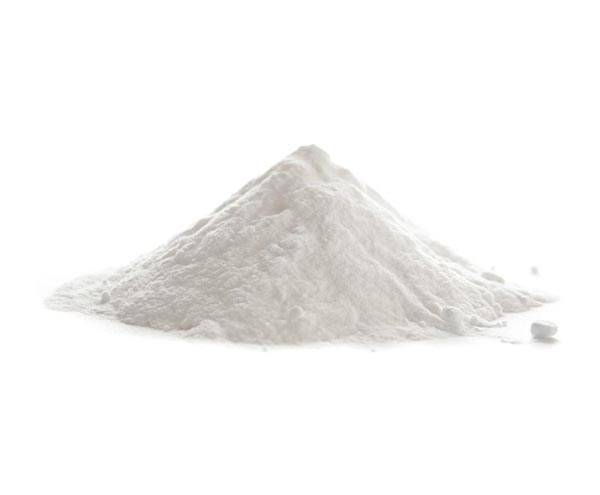 Hyaluronic Acid Powder (LMW)
LMW Hyaluronic Acid powder is a potent skincare ingredient that deeply hydrates, plumps, and revitalizes the skin for a youthful and radiant appearance.
The displayed images are for illustrative purposes and may vary from the actual product
---
Internal Reference: HAC-8811
GTIN: 6285817004968

Description:
Hyaluronic Acid (HA) powder, specifically Low Molecular Weight (LMW) Hyaluronic Acid, is a highly sought-after skincare ingredient renowned for its exceptional moisturizing and anti-aging properties. HA is a naturally occurring substance in the body that helps retain moisture, but its levels decrease as we age. LMW Hyaluronic Acid powder is obtained through a specialized process that breaks down the molecules, allowing for better penetration and absorption into the skin. This makes it an ideal ingredient for skincare formulations, as it deeply hydrates, plumps, and revitalizes the skin, promoting a youthful and radiant complexion.
Benefits:
Intensely moisturizes the skin by attracting and retaining water molecules.

Improves skin elasticity, resulting in a plumper and firmer complexion.

Reduces the appearance of fine lines and wrinkles.

Enhances skin smoothness and texture.

Helps to repair and strengthen the skin's natural moisture barrier.

Provides antioxidant benefits, protecting the skin from environmental damage.
Usage: LMW Hyaluronic Acid powder can be incorporated into various skincare products, including serums, moisturizers, creams, and masks. It is typically dissolved in a water-based solution or added directly to the formulation during manufacturing. The powder should be carefully measured and mixed. Usage level between 0.01% to 0.1%.
Recommended Usage in Skincare Products: The recommended usage concentration of LMW Hyaluronic Acid powder may vary depending on the specific product and desired effects. It is important to follow the manufacturer's instructions or consult a skincare professional for appropriate usage guidelines.
Solubility: LMW Hyaluronic Acid powder is highly soluble in water and can easily be incorporated into water-based skincare formulations. It forms a clear, gel-like consistency when dissolved, providing a smooth and hydrating texture to the product.

Applications:
Hydrating serums: LMW Hyaluronic Acid powder is commonly used in serums to deliver intense hydration and plumping effects to the skin.

Moisturizers: It can be added to moisturizers to enhance their moisturizing capabilities and improve overall skin texture and appearance.

Anti-aging creams: LMW Hyaluronic Acid powder helps reduce the appearance of fine lines and wrinkles, making it a valuable ingredient in anti-aging skincare products.

Face masks: It can be incorporated into masks to provide a boost of hydration and promote a rejuvenated complexion.
Storage: LMW Hyaluronic Acid powder should be stored in a cool, dry place, away from direct sunlight and moisture. It is recommended to keep it tightly sealed in its original packaging or an airtight container to maintain its efficacy. Proper storage helps preserve the quality and effectiveness of the powder.
Country of origin:
China
Country of packing: Saudi Arabia 
Your Dynamic Snippet will be displayed here... This message is displayed because you did not provided both a filter and a template to use.

إنضم إلى ورشة العمل
انضم إلينا في ورشة العمل المميزة لتتعلّم كيفية صنع منتجات التجميل الخاصة بك واكتساب مهارات جديدة.

ستتلقى دعمًا من خبراءنا المتخصصين الذين سيوجهونك خلال عملية تصنيع المنتجات. و ستتعلم أفضل الطرق والخطوات لإنتاج منتجات تجميل تعزز العناية بالبشرة وتمنحك الانتعاش والحيوية

لا تدع هذه الفرصة الرائعة تفوتك لاكتساب مهارة جديدة تحسن من روتين العناية ببشرتك

إشترك الآن واتخذ الخطوة الأولى نحو الحصول على بشرة أكثر صحة وإشراقًا