Paraffin Oil (Mineral Oil)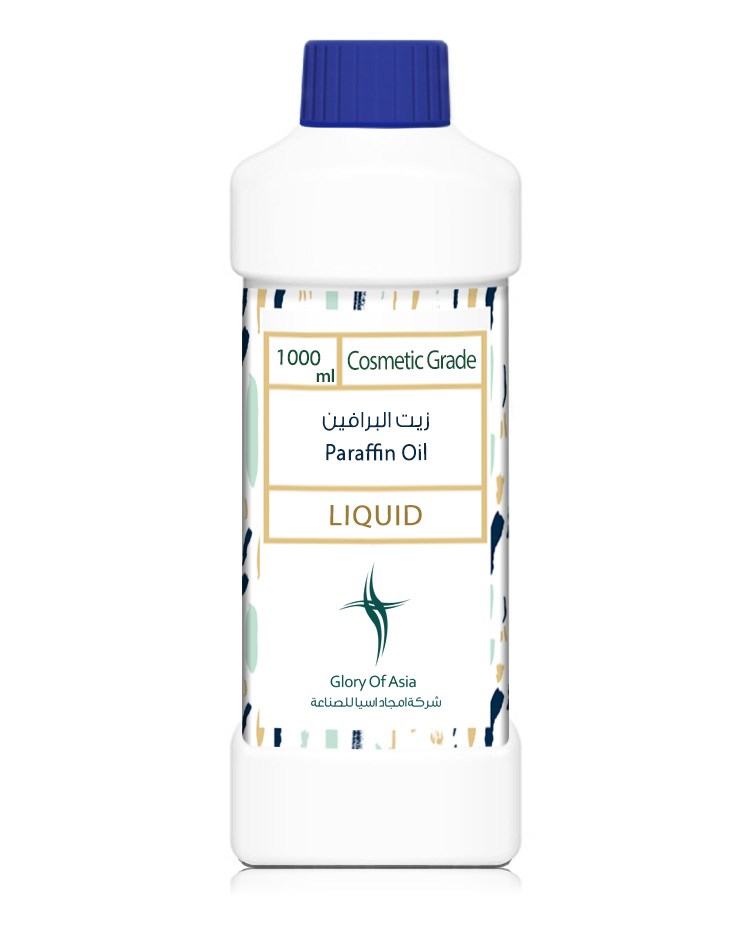 Paraffin Oil (Mineral Oil)
Paraffin Oil, also known as Mineral Oil, is a versatile and skin-nourishing oil used in skincare and cosmetic products for its moisturizing and protective properties.
The displayed images are for illustrative purposes and may vary from the actual product
---
Internal Reference: P-10021
GTIN: 6285817008102

Description: 
Paraffin Oil, is a colorless and odorless oil. It is a widely used ingredient in skincare and cosmetic products due to its versatility and skin-nourishing properties. Paraffin Oil forms a protective barrier on the skin's surface, helping to lock in moisture and prevent water loss. It has a lightweight and non-greasy texture, making it suitable for various skincare formulations. Paraffin Oil is commonly used in moisturizers, body oils, lip balms, and hair care products to provide hydration, smoothness, and protection to the skin and hair. It is considered safe for use in cosmetic and skincare applications.
Benefits:
Forms a protective barrier on the skin, preventing moisture loss and enhancing hydration

Helps to soften and smooth the skin's surface, providing a silky and comfortable feel

Non-comedogenic and non-irritating, making it suitable for various skin types

Provides lubrication and moisture to dry or damaged hair, improving manageability and shine
Usage: 
Paraffin Oil is used in a wide range of skincare and cosmetic products as an ingredient to provide moisturizing and protective benefits. It is commonly found in moisturizers, body oils, lip balms, hair care products, and baby products. The specific usage level of Paraffin Oil should be determined based on the desired texture.
Recomended Usage: Can be added to formulas as is, add to oil phase, use level 1-100%.
Stable when kept in a closed container at a cool & dry place.
For external use only
Applications:
Moisturizers: Face moisturizers, body lotions, hand creams

Body oils: Massage oils, bath oils, body serums

Lip care: Lip balms, lip treatments, lip glosses

Hair care: Hair oils,  conditioners, hair serums
Solubility: Paraffin Oil is not soluble in water but is soluble in oils and other hydrophobic solvents. It can be easily mixed with other oils, emollients, and ingredients commonly used in cosmetic and skincare formulations.

Storage: Store Paraffin Oil in a cool, dry place away from direct sunlight and heat sources. Keep the container tightly closed to prevent contamination and oxidation. Proper storage conditions will help maintain the stability and effectiveness of Paraffin Oil over time.
Country of Origin: United Arab Emirates.
Country of Packing: Saudi Arabia
Your Dynamic Snippet will be displayed here... This message is displayed because you did not provided both a filter and a template to use.

إنضم إلى ورشة العمل
انضم إلينا في ورشة العمل المميزة لتتعلّم كيفية صنع منتجات التجميل الخاصة بك واكتساب مهارات جديدة.

ستتلقى دعمًا من خبراءنا المتخصصين الذين سيوجهونك خلال عملية تصنيع المنتجات. و ستتعلم أفضل الطرق والخطوات لإنتاج منتجات تجميل تعزز العناية بالبشرة وتمنحك الانتعاش والحيوية

لا تدع هذه الفرصة الرائعة تفوتك لاكتساب مهارة جديدة تحسن من روتين العناية ببشرتك

إشترك الآن واتخذ الخطوة الأولى نحو الحصول على بشرة أكثر صحة وإشراقًا