Castile Soap Base (High Quality) - 1L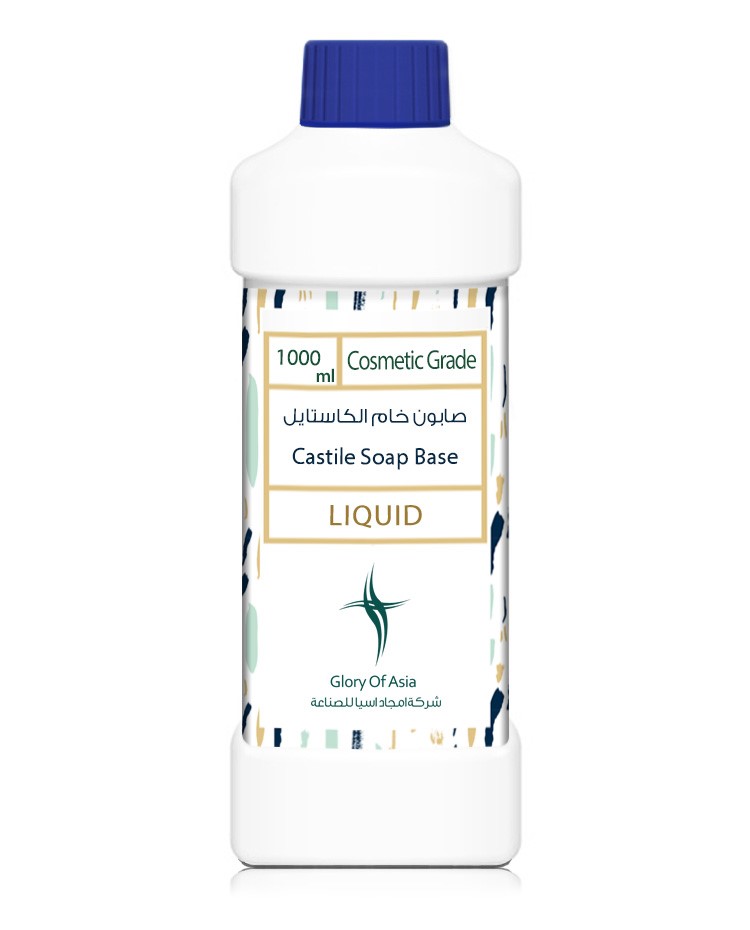 Castile Soap Base (High Quality) - 1L
100% natural, olive oil soap manufactured using traditional soap making methods with no synthetic ingredients. Castile is a wonderful, naturally mild, low alkaline soap which is great in natural cleaners as well as hand and body products.
The displayed images are for illustrative purposes and may vary from the actual product
---
Internal Reference: ACA-0011
GTIN: 6285817002353

Description:
Discover the versatility and freedom of our High-Quality Castile Soap Base. This thick liquid base is designed to be fully customizable, allowing you to create your desired final product by adding extracts, fragrances, colors, and more. Crafted with premium ingredients, our Castile Soap Base offers a luxurious cleansing experience while providing a blank canvas for your creative soap-making endeavors. With its exceptional quality and endless possibilities, our High-Quality Castile Soap Base empowers you to craft unique and personalized soaps tailored to your preferences.
Benefits:
Thick liquid base for easy customization

Premium quality for a luxurious cleansing experience

Fully customizable with extracts, fragrances, colors, and more

Versatile base for creating personalized soaps

Allows for endless creativity and experimentation
Usage: Our High-Quality Castile Soap Base is a convenient starting point for creating your own custom soaps. Simply add your preferred additives, such as extracts, fragrances, colors, or other desired ingredients, and mix well to achieve your desired soap formulation.
Recommended Usage in Skincare Products:
Body wash

Facial cleansers

Creative soap designs
Solubility: The Castile Soap Base is water-soluble, ensuring easy rinsing and effective cleansing.
Applications:
Perfect for DIY soap making enthusiasts

Suitable for small-scale soap making businesses

Ideal for those who enjoy experimenting with different soap formulations and ingredients
Storage: Store in a cool, dry place away from direct sunlight to maintain the quality and integrity of the soap base.

Country of origin: Malaysia 
Country of packing: Saudi Arabia
Your Dynamic Snippet will be displayed here... This message is displayed because you did not provided both a filter and a template to use.

إنضم إلى ورشة العمل
انضم إلينا في ورشة العمل المميزة لتتعلّم كيفية صنع منتجات التجميل الخاصة بك واكتساب مهارات جديدة.

ستتلقى دعمًا من خبراءنا المتخصصين الذين سيوجهونك خلال عملية تصنيع المنتجات. و ستتعلم أفضل الطرق والخطوات لإنتاج منتجات تجميل تعزز العناية بالبشرة وتمنحك الانتعاش والحيوية

لا تدع هذه الفرصة الرائعة تفوتك لاكتساب مهارة جديدة تحسن من روتين العناية ببشرتك

إشترك الآن واتخذ الخطوة الأولى نحو الحصول على بشرة أكثر صحة وإشراقًا