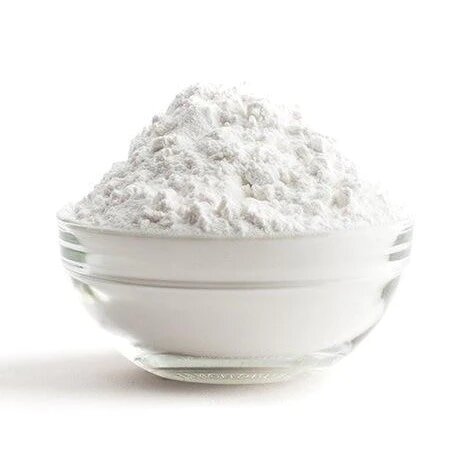 Arrowroot Extract Powder
Arrowroot Extract Powder is renowned for its elegant and lightweight nature, making it a sought-after ingredient in natural, vegan, and organic skincare products. It serves as an all-natural absorbent powder with the added benefits of nourishing the skin and soothing irritations. Arrowroot Extract Powder is particularly valued for its ability to enhance the thickness and opacity of emulsions while imparting a luxurious silky texture to powdered formulations.
The displayed images are for illustrative purposes and may vary from the actual product
---
Internal Reference: AE-11221
GTIN: 6285817023716

Description:
Arrowroot Extract Powder is derived from the rhizomes of the arrowroot plant (Maranta arundinacea). It is a fine, white powder that is obtained by extracting and drying the starch from the plant. Arrowroot extract has been used for centuries in various cultures for its culinary and Its cosmetic properties.
Benefits:
Has soothing properties that can help calm and alleviate skin irritations

Helps to absorb excess oil and sebum, making it suitable for oily and combination skin types

Provides a soft, smooth texture when applied to the skin

Can help improve the spreadability and consistency of skincare formulations

Offers a natural alternative to talc and other synthetic powders
Usage: Arrowroot Extract Powder is commonly used in skincare products as a natural ingredient to provide various benefits to the skin.
Recommended Usage: In skincare products, Arrowroot Extract Powder is typically used at a concentration of 1-5%.
Solubility: Arrowroot Extract Powder is insoluble in water but can be dispersed in water-based formulations.
Applications:
Facial powders

Face masks

Dry shampoos

Body powders

Baby powders
Usage level:

As a thickener: depend on the need to thicken the material


Body Powder: 85-95%
Pressed Powder: 5-15%
Eye Make Up: 5-15%
Natural Deodorants: 20-30%
Storage:

Arrowroot Extract Powder should be stored in a cool, dry place, away from direct sunlight.
Country of Origin: China
Country of Packing: The Glory of Asia - KSA
Your Dynamic Snippet will be displayed here... This message is displayed because you did not provided both a filter and a template to use.

إنضم إلى ورشة العمل
انضم إلينا في ورشة العمل المميزة لتتعلّم كيفية صنع منتجات التجميل الخاصة بك واكتساب مهارات جديدة.

ستتلقى دعمًا من خبراءنا المتخصصين الذين سيوجهونك خلال عملية تصنيع المنتجات. و ستتعلم أفضل الطرق والخطوات لإنتاج منتجات تجميل تعزز العناية بالبشرة وتمنحك الانتعاش والحيوية

لا تدع هذه الفرصة الرائعة تفوتك لاكتساب مهارة جديدة تحسن من روتين العناية ببشرتك

إشترك الآن واتخذ الخطوة الأولى نحو الحصول على بشرة أكثر صحة وإشراقًا