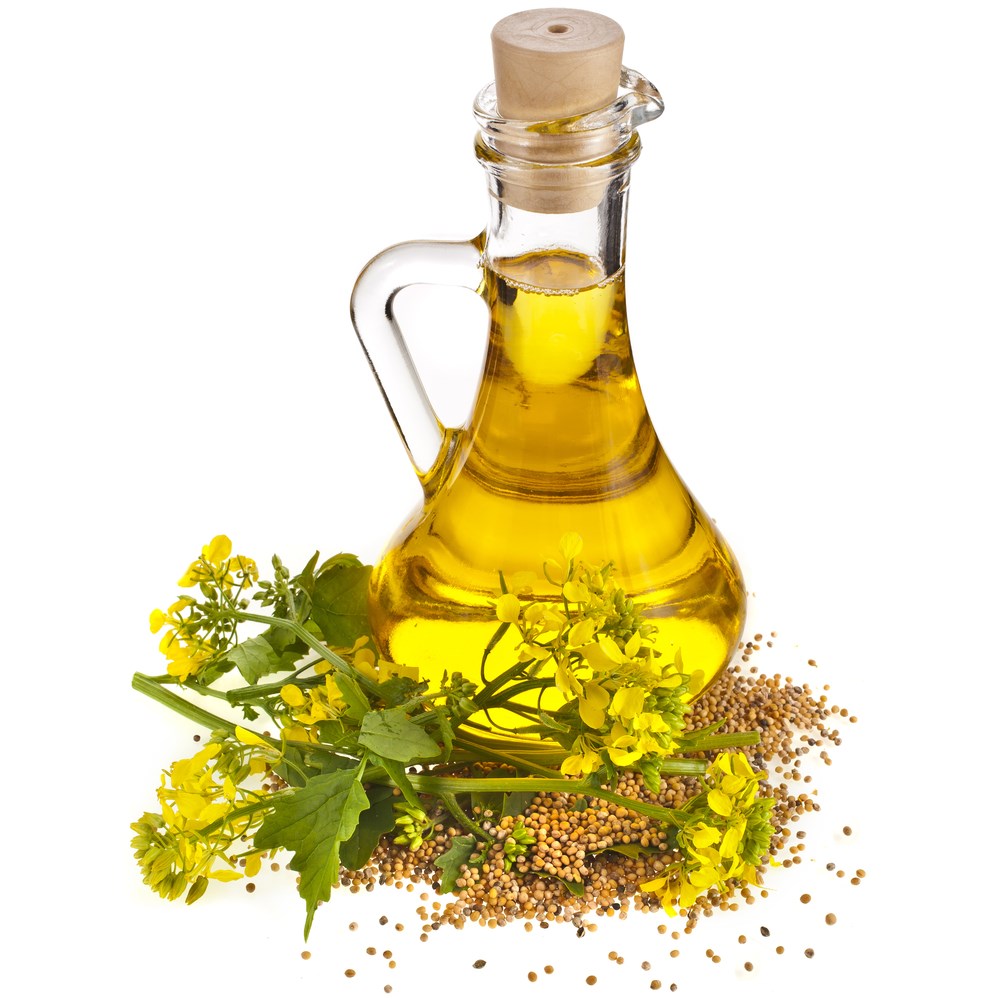 Raw Mustard Oil
RAW Mustard Oil is a potent oil derived from mustard seeds, scientifically known as Brassica juncea. It is known for its distinctive aroma and has various potential benefits for skincare, beauty, candles, and related applications.
The displayed images are for illustrative purposes and may vary from the actual product
---
GTIN: 6285817009123

Description:

RAW Mustard Oil is a versatile and aromatic oil derived from the seeds of the mustard plant, scientifically known as Brassica Juncea. It is widely recognized for its distinct flavor and potential benefits in skincare and candles making. This oil is known for its rich composition of monounsaturated and polyunsaturated fatty acids, as well as other bioactive compounds that contribute to its unique properties.
Benefits:
Nourishes and moisturizes the skin, leaving it soft and supple

Helps improve skin tone and texture, promoting a radiant complexion

Contains antibacterial and antifungal properties, which may help combat acne and skin infections

Assists in reducing inflammation and soothing skin irritations

Can be used as a massage oil to relax muscles and relieve stress

Offers a unique aroma that can enhance the scent of candles and other beauty products
Usage:
RAW Mustard Oil is primarily used topically in skincare and beauty products. It can be applied directly to the skin or incorporated into various formulations, such as facial and body oils, moisturizers, serums, and massage oils. When using RAW Mustard Oil on the skin, it is advisable to perform a patch test first to ensure compatibility and to avoid any potential allergic reactions.
Recommended Usage: 
For skincare purposes, apply a small amount of RAW Mustard Oil to clean and dry skin, gently massaging it in circular motions until absorbed. Focus on areas that require nourishment or extra care. Allow the oil to penetrate the skin before applying other skincare products. RAW Mustard Oil can also be used as a standalone moisturizer or blended with other natural ingredients in DIY skincare recipes.
Solubility: RAW Mustard Oil is not soluble in water but can be easily mixed with other oils, creams, or oil-based products for convenient application.
Applications:
Skincare: facial and body oils, moisturizers, serums, massage oils

Beauty: hair oils and nail and cuticle care

Candles: RAW Mustard Oil can be used as a fragrance component or carrier oil in candle-making, adding a unique aroma to the final product.
Storage:
To preserve the quality and freshness of RAW Mustard Oil, store it in a cool, dark place, away from direct sunlight and heat. Proper storage helps maintain its aromatic properties and extends its shelf life.
Note: RAW Mustard Oil is intended for external use only. Avoid direct contact with the eyes and sensitive areas. If any irritation occurs, discontinue use and seek medical advice. It is always recommended to perform a patch test before using any new product, especially for individuals with known allergies or sensitivities.
Soap Quality:
| | |
| --- | --- |
| Hardness | 4 |
| Cleansing | 0 |
| Condition (emollient content) | 41 |
| Bubbly | 0 |
| Creamy | 4 |
| Iodine | 101 |
| INS | 72 |
Fatty Acid Content:
| | |
| --- | --- |
| Lauric | 0 |
| Myristic | 0 |
| Palmitic | 2 |
| Stearic | 2 |
| Ricinoleic | 0 |
| Oleic | 18 |
| Linoleic | 14 |
| Linolenic | 9 |
Extraction Method: Cold-press
Country of origin: India
Country of packing: Saudi Arabia
Your Dynamic Snippet will be displayed here... This message is displayed because you did not provided both a filter and a template to use.

إنضم إلى ورشة العمل
انضم إلينا في ورشة العمل المميزة لتتعلّم كيفية صنع منتجات التجميل الخاصة بك واكتساب مهارات جديدة.

ستتلقى دعمًا من خبراءنا المتخصصين الذين سيوجهونك خلال عملية تصنيع المنتجات. و ستتعلم أفضل الطرق والخطوات لإنتاج منتجات تجميل تعزز العناية بالبشرة وتمنحك الانتعاش والحيوية

لا تدع هذه الفرصة الرائعة تفوتك لاكتساب مهارة جديدة تحسن من روتين العناية ببشرتك

إشترك الآن واتخذ الخطوة الأولى نحو الحصول على بشرة أكثر صحة وإشراقًا