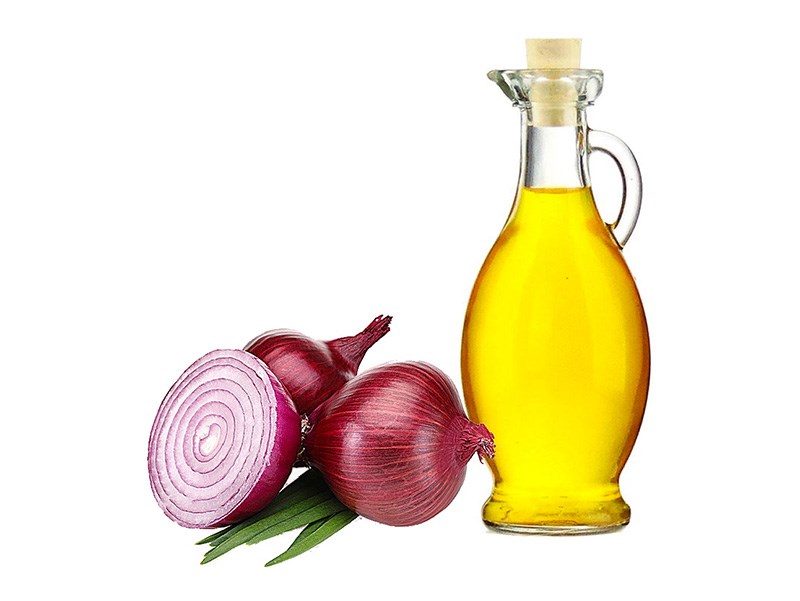 Raw Onion Oil
RAW Onion Oil is a potent essential oil extracted from onions, scientifically known as Allium cepa. It possesses a distinct aroma and offers various benefits for skincare, haircare.
The displayed images are for illustrative purposes and may vary from the actual product
---
GTIN: 6285817009147

Description:
 
RAW Onion Oil is a highly concentrated essential oil derived from onions, scientifically known as Allium cepa. It is obtained through a careful extraction process that retains the beneficial properties of onions in a potent and versatile form. With its distinctive aroma and numerous benefits, RAW Onion Oil is valued for its applications in skincare, haircare.
Benefits:
Supports hair growth and helps strengthen hair follicles, reducing hair loss

Nourishes the scalp and helps balance oil production, promoting a healthy scalp environment

Contains antibacterial properties that may help combat scalp infections and dandruff

Helps improve blood circulation in the scalp, enhancing nutrient delivery to the hair follicles

Rich in antioxidants, which can help protect the skin from oxidative stress and promote a youthful appearance

Assists in soothing and calming irritated skin, providing relief from discomfort and redness
Usage:
 RAW Onion Oil is primarily used topically on the skin and scalp. It can be applied directly or mixed with carrier oils, creams, lotions, or hair care products. It is important to perform a patch test before using to check for any potential allergic reactions.
Recommended Usage:
For hair care, massage RAW Onion Oil onto the scalp, ensuring it reaches the roots of the hair. Leave it on for a few hours or overnight before washing it out with a gentle shampoo. Repeat the process regularly for optimal results.

For skincare, apply RAW Onion Oil to the skin by gently massaging it into the affected areas. It can be used as a spot treatment or added to facial masks, serums, or moisturizers for added nourishment.
Solubility: RAW Onion Oil is not water-soluble but can be easily mixed with carrier oils, creams, or other oil-based formulations.
Applications:
Hair care: scalp treatments, hair oils, shampoos, conditioners

Skincare: spot treatments, facial masks, serums, moisturizers

Aromatherapy: diffusers, inhalation
Storage:
To maintain the freshness and potency of RAW Onion Oil, store it in a cool, dark place, away from direct sunlight and heat. Proper storage helps preserve its aromatic properties and extends its shelf life.
Note: RAW Onion Oil has a strong aroma and may cause eye or skin irritation in some individuals. It is recommended to use it with caution and avoid contact with sensitive areas, such as the eyes.
Extraction method: Cold-press
Country of origin: Egypt
Country of packing: Saudi Arabia
Your Dynamic Snippet will be displayed here... This message is displayed because you did not provided both a filter and a template to use.

إنضم إلى ورشة العمل
انضم إلينا في ورشة العمل المميزة لتتعلّم كيفية صنع منتجات التجميل الخاصة بك واكتساب مهارات جديدة.

ستتلقى دعمًا من خبراءنا المتخصصين الذين سيوجهونك خلال عملية تصنيع المنتجات. و ستتعلم أفضل الطرق والخطوات لإنتاج منتجات تجميل تعزز العناية بالبشرة وتمنحك الانتعاش والحيوية

لا تدع هذه الفرصة الرائعة تفوتك لاكتساب مهارة جديدة تحسن من روتين العناية ببشرتك

إشترك الآن واتخذ الخطوة الأولى نحو الحصول على بشرة أكثر صحة وإشراقًا