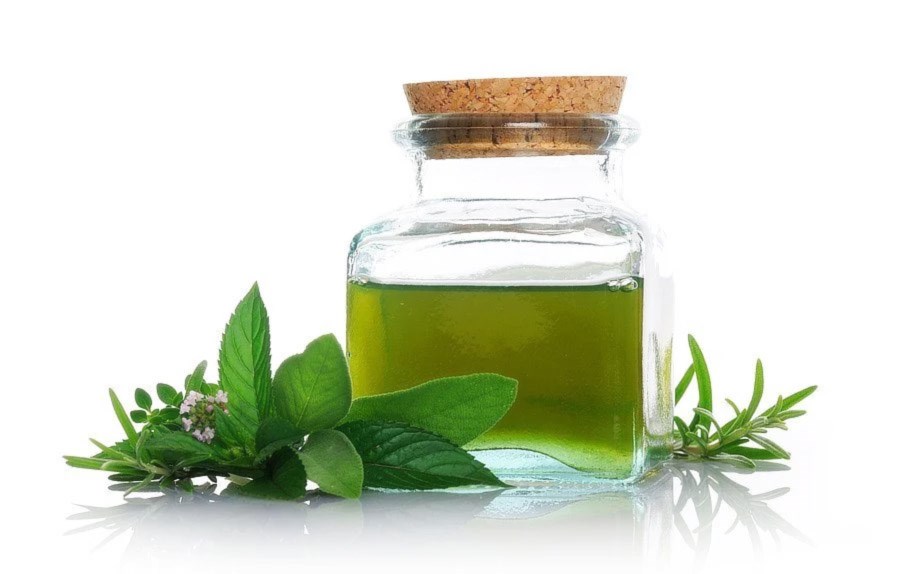 Raw Peppermint Oil
RAW Peppermint Oil is a powerful essential oil derived from the leaves of the peppermint plant, scientifically known as Mentha × piperita. It is known for its refreshing minty aroma and numerous benefits for skincare, haircare, and overall well-being.
The displayed images are for illustrative purposes and may vary from the actual product
---
GTIN: 6285817009185

Description:
In skincare, RAW Peppermint Oil offers a cooling and soothing sensation to the skin. It provides relief from discomfort, itching, and irritation, making it particularly beneficial for sensitive or irritated skin. The oil's antimicrobial properties help cleanse the skin and support a healthy complexion, making it suitable for acne-prone skin as well.
RAW Peppermint Oil also has astringent properties, which help balance oily skin and minimize the appearance of pores. It can help control excess oil production, reduce shine, and promote a more balanced complexion. The oil's invigorating and refreshing nature rejuvenates the skin, leaving it feeling revitalized and energized.
Benefits:
Provides a cooling and soothing sensation to the skin, helping to relieve discomfort and irritation

Contains antimicrobial properties that help cleanse the skin and support a healthy complexion

Helps balance oily skin

Promotes healthy hair and scalp by stimulating circulation and encouraging hair growth

Provides natural relief for headaches and muscle tension
Usage:
3% for the rinse off products and less than 0.2% for the care product, RAW Peppermint Oil can be used topically, aromatically, or internally, depending on the intended application.
Recommended Usage: 
For skincare, RAW Peppermint Oil should be diluted with a carrier oil and applied topically to the skin. It can be incorporated into various skincare products such as creams, lotions, and serums. As an aromatic oil, it can be added to bath products for a revitalizing and uplifting experience.
Solubility: RAW Peppermint Oil is not water-soluble but can be easily mixed with carrier oils, lotions, or other oil-based formulations.
Applications:
Skincare: creams

Haircare

Bath and body products

Headache relief

Muscle tension relie
Storage:
To maintain the freshness and potency of RAW Peppermint Oil, it should be stored in a cool, dark place, away from direct sunlight and heat. Proper storage helps preserve its aromatic properties and extends its shelf life.
Country of Origin: Egypt
Country of Packing: Saudi Arabia
Your Dynamic Snippet will be displayed here... This message is displayed because you did not provided both a filter and a template to use.

إنضم إلى ورشة العمل
انضم إلينا في ورشة العمل المميزة لتتعلّم كيفية صنع منتجات التجميل الخاصة بك واكتساب مهارات جديدة.

ستتلقى دعمًا من خبراءنا المتخصصين الذين سيوجهونك خلال عملية تصنيع المنتجات. و ستتعلم أفضل الطرق والخطوات لإنتاج منتجات تجميل تعزز العناية بالبشرة وتمنحك الانتعاش والحيوية

لا تدع هذه الفرصة الرائعة تفوتك لاكتساب مهارة جديدة تحسن من روتين العناية ببشرتك

إشترك الآن واتخذ الخطوة الأولى نحو الحصول على بشرة أكثر صحة وإشراقًا