Beta-Hydroxy Acid-Salicylic Acid Powder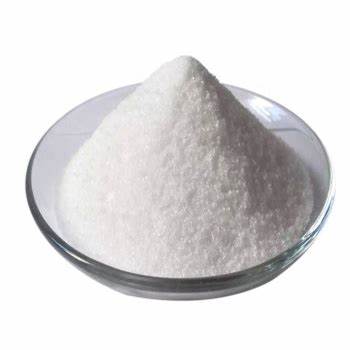 Beta-Hydroxy Acid-Salicylic Acid Powder
Salicylic acid is a beta-hydroxy acid (BHA) powder widely used in skincare and beauty products for its exfoliating and acne-fighting properties.
The displayed images are for illustrative purposes and may vary from the actual product
---
Internal Reference: SAP-97851
GTIN: 6285817001349

Description: 
Beta-hydroxy acid (BHA), specifically Salicylic acid, is a popular ingredient in skincare and beauty products known for its exfoliating and acne-fighting properties. It is a white powder that effectively penetrates the pores, unclogs them, and helps to remove dead skin cells, excess oil, and impurities. Salicylic acid is commonly used in various skincare formulations to promote smoother, clearer, and more refined skin.
Benefits:
Exfoliates the skin, removing dead skin cells and unclogging pores

Helps to control and prevent acne breakouts

Reduces blackheads, whiteheads, and blemishes

Improves skin texture and promotes a smoother, clearer complexion

Helps to regulate sebum production

Can contribute to the brightening and evening out of skin tone
Usage: Salicylic acid powder is incorporated into various skincare and beauty formulations, including cleansers, toners, serums, spot treatments, and masks. It is used at specific concentrations to provide effective exfoliation and acne-fighting benefits.
Recommended Usage: The recommended usage of Salicylic acid powder varies depending on the specific product and formulation. It is important to follow the guidelines provided . 
Salicylic acid is added to peeling products by 0.5% - 3%

 Salicylic acid is added to anti-acne products by 2%

After emulsion formation is added at the end of the process when the emulsion temperature reaches 40-45 ° C.


Additionally, it is essential to perform a patch test before using products containing Salicylic acid to determine skin compatibility.



Solubility: Salicylic acid powder soluble in glycerin. More soluble in alcohol and propylene glycol
Applications:
Acne treatment products

Exfoliating cleansers and scrubs

Clarifying toners and astringents

Spot treatments for blemishes

Face masks targeting acne and congestion

Anti-aging and skin renewal formulations
Storage: Salicylic acid powder should be stored in a cool, dry place, away from direct sunlight and moisture. It is recommended to keep it tightly sealed in its original container to maintain its potency and effectiveness.
Make sure that you measure the pH value after adding salicylic acid as it can lower the pH significantly. A pH of lower than 3.5should be avoided as skin irritations can occur. To avoid excess peeling/irritation of the skin be careful when using salicylic acid together with abrasive soaps or cleansers, alcohol-containing products, or other topical acne or peeling products (e.g. benzoyl peroxide, resorcinol, sulfur, tretinoin), soaps or cosmetics that dry the skin.
Country of origin: China
Country of packing: Saudi Arabia
Your Dynamic Snippet will be displayed here... This message is displayed because you did not provided both a filter and a template to use.

إنضم إلى ورشة العمل
انضم إلينا في ورشة العمل المميزة لتتعلّم كيفية صنع منتجات التجميل الخاصة بك واكتساب مهارات جديدة.

ستتلقى دعمًا من خبراءنا المتخصصين الذين سيوجهونك خلال عملية تصنيع المنتجات. و ستتعلم أفضل الطرق والخطوات لإنتاج منتجات تجميل تعزز العناية بالبشرة وتمنحك الانتعاش والحيوية

لا تدع هذه الفرصة الرائعة تفوتك لاكتساب مهارة جديدة تحسن من روتين العناية ببشرتك

إشترك الآن واتخذ الخطوة الأولى نحو الحصول على بشرة أكثر صحة وإشراقًا