Stainless Steel Bath Bomb Ball Molds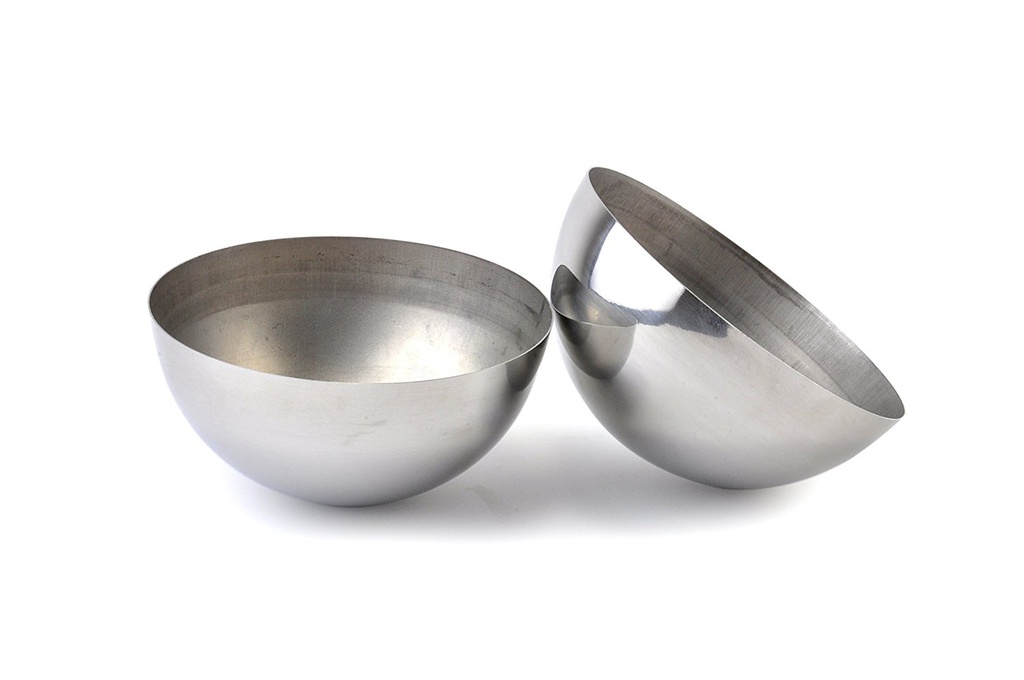 Stainless Steel Bath Bomb Ball Molds
Achieve perfect bath bomb shapes effortlessly with these high-quality molds. Easy to use, clean, and maintain, these molds help you create unique and visually appealing bath bombs that enhance your bathing experience
The displayed images are for illustrative purposes and may vary from the actual product
---
GTIN: 6285817015216

Description:
Create beautifully shaped bath bombs with these high-quality bath bomb molds. Made from durable silicone, these molds are designed to provide precise and consistent results every time. With a variety of shapes and sizes to choose from, you can unleash your creativity and make unique bath bombs that will delight your senses and enhance your bathing experience. These molds are easy to use, clean, and maintain, ensuring that your bath bomb-making process is hassle-free. Whether you're a DIY enthusiast or a professional bath bomb maker, these molds are perfect for bringing your ideas to life and creating stunning bath bombs that make bath time a luxurious treat.
    · Made from durable silicone for safe and long-lasting use
    · Provides precise and consistent results, ensuring perfectly shaped bath bombs every time
    · Offers a variety of shapes and sizes to cater to your creative ideas
    · Easy to use, clean, and maintain, making your bath bomb-making process hassle-free
    · Enhances your bathing experience by creating visually appealing and aromatic bath bombs
    · Suitable for both DIY enthusiasts and professional bath bomb makers
Usage:
    1.    Prepare your bath bomb mixture according to your preferred recipe.
    2.    Take the silicone mold and pack the mixture tightly into each half of the mold, ensuring it is well-compressed.
    3.    Press both halves of the mold together firmly to create a solid bath bomb shape.
    4.    Gently release the bath bomb from the mold by carefully separating the halves.
    5.    Allow the bath bomb to dry and harden completely before use.
    6.    Repeat the process with different molds and variations to create a variety of bath bomb shapes.
    7.    Enjoy a luxurious and indulgent bath experience with your beautifully crafted bath bombs.
Your Dynamic Snippet will be displayed here... This message is displayed because you did not provided both a filter and a template to use.

إنضم إلى ورشة العمل
انضم إلينا في ورشة العمل المميزة لتتعلّم كيفية صنع منتجات التجميل الخاصة بك واكتساب مهارات جديدة.

ستتلقى دعمًا من خبراءنا المتخصصين الذين سيوجهونك خلال عملية تصنيع المنتجات. و ستتعلم أفضل الطرق والخطوات لإنتاج منتجات تجميل تعزز العناية بالبشرة وتمنحك الانتعاش والحيوية

لا تدع هذه الفرصة الرائعة تفوتك لاكتساب مهارة جديدة تحسن من روتين العناية ببشرتك

إشترك الآن واتخذ الخطوة الأولى نحو الحصول على بشرة أكثر صحة وإشراقًا