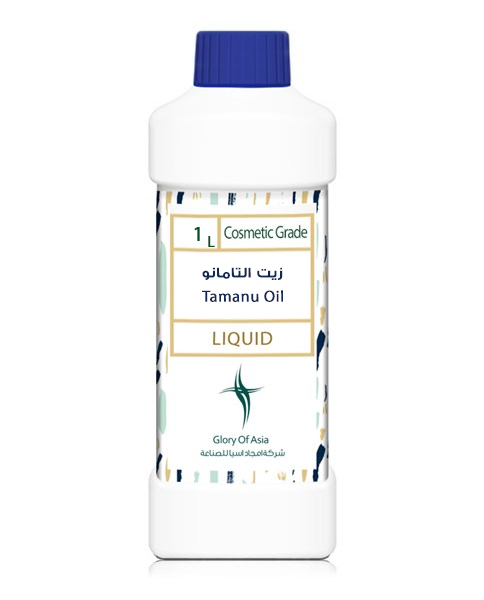 Tamanu Oil
Tamanu oil is a precious oil derived from the nuts of the Tamanu tree, scientifically known as Calophyllum inophyllum. It is highly valued for its remarkable skin benefits and is widely used in skincare and beauty products.
The displayed images are for illustrative purposes and may vary from the actual product
---
GTIN: 6285817023877

Description: 
Tamanu oil is a luxurious oil that is extracted from the nuts of the Tamanu tree, native to certain tropical regions. The oil has been used for centuries in skincare rituals. It possesses unique properties that make it a sought-after ingredient in various skincare and beauty formulations.
Benefits:
Skin rejuvenation: Tamanu oil promotes the regeneration of skin cells, helping to improve the appearance of scars, stretch marks, and uneven skin tone. It supports the skin's natural healing process and enhances overall skin health.

Moisturizing and nourishing: The oil deeply moisturizes the skin, providing essential hydration and improving skin texture and elasticity. It helps to combat dryness and leaves the skin soft, supple, and glowing.

Antioxidant protection: The oil is rich in antioxidants that help to protect the skin from environmental damage and premature aging. It helps to neutralize free radicals and maintain a youthful and radiant complexion.

Hair and scalp care: Tamanu oil can also be used to nourish and strengthen the hair and scalp. It helps to moisturize dry scalp, reduce dandruff, and promote healthier, shinier hair.
Usage: 
Tamanu oil can be used directly on the skin or blended with other skincare ingredients to create customized formulations. It is commonly found in creams, lotions, serums, balms, and hair care products.
Recommended Usage: 
The recommended usage of Tamanu oil varies depending on the specific product and desired results. It is typically used in a concentration of 1-10% in skincare formulations.
Usage guidelines: For cold process soap, up to 5%. For lotions and creams, up to 10%. For conditioners, up to 10%.

Solubility: Tamanu oil is not soluble in water but is soluble in various oil-based ingredients. It can be blended with other oils, emollients, or emulsifiers to create stable formulations.
Applications: Tamanu oil is used in a variety of skincare and beauty products, including:
Facial moisturizers and serums

Body lotions and creams

Scar and stretch mark treatments

Massage oils

Hair oils and treatments

Lip balms and lip care products
Storage: To preserve the quality and freshness of Tamanu oil, store it in a cool, dark place away from direct sunlight. Ensure the container is tightly sealed to prevent oxidation.
Extraction method: Cold-press


Country of Origin:
 Malaysia
Country of Packing:
 Saudi Arabia
Your Dynamic Snippet will be displayed here... This message is displayed because you did not provided both a filter and a template to use.

إنضم إلى ورشة العمل
انضم إلينا في ورشة العمل المميزة لتتعلّم كيفية صنع منتجات التجميل الخاصة بك واكتساب مهارات جديدة.

ستتلقى دعمًا من خبراءنا المتخصصين الذين سيوجهونك خلال عملية تصنيع المنتجات. و ستتعلم أفضل الطرق والخطوات لإنتاج منتجات تجميل تعزز العناية بالبشرة وتمنحك الانتعاش والحيوية

لا تدع هذه الفرصة الرائعة تفوتك لاكتساب مهارة جديدة تحسن من روتين العناية ببشرتك

إشترك الآن واتخذ الخطوة الأولى نحو الحصول على بشرة أكثر صحة وإشراقًا