Ylang Ylang Essential Oil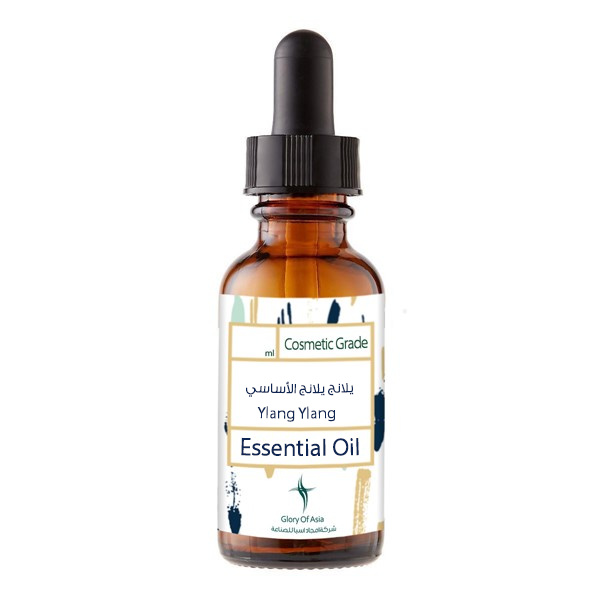 Ylang Ylang Essential Oil
Ylang ylang essential oil is a sweet, floral oil derived from the Cananga odorata tree. It is widely used in skincare and wax for its beneficial properties and delightful fragrance.
The displayed images are for illustrative purposes and may vary from the actual product
---
GTIN: 6285817022085

Description: 
Ylang ylang essential oil is derived from the flowers of the Cananga odorata tree, native to tropical regions. Known for its sweet, floral fragrance, this essential oil has been used for centuries in skincare and aromatherapy practices. Ylang ylang oil is extracted through steam distillation, resulting in a yellow to amber-colored liquid with a rich, exotic aroma. Its therapeutic properties make it a popular choice for various skincare applications.
Benefits:
Balances sebum production: Ylang ylang oil helps regulate oil production, making it suitable for both dry and oily skin types.

Moisturizes and hydrates: Its nourishing properties help retain moisture, leaving the skin soft and supple.

Soothes and calms the skin: Ylang ylang oil has a relaxing effect on the skin, helping to reduce redness and irritation.

Antioxidant protection: It contains antioxidants that help combat free radicals and prevent premature aging.

Enhances skin tone: Ylang ylang oil promotes a balanced complexion and can improve the appearance of dull or tired-looking skin.
Usage: Ylang ylang essential oil can be used in a variety of skincare products, including creams, lotions, serums, facial masks, and bath products. It can also be incorporated into massage oils and hair care formulations.
Recommended Usage in Skincare Products:
Facial creams and lotions: 0.5% - 2%

Facial serums and oils: 0.5% - 1%

Body creams and lotions: 0.5% - 2%

Bath products: 0.5% - 1%
Recommended Usage in Candles:
For soy or beeswax candles: Use 7-10%

For paraffin candles: Use 5-7%
Solubility: Ylang ylang essential oil is soluble in oil and alcohol-based formulations but is not soluble in water alone. It should be properly diluted before adding to water-based products.
Ylang ylang essential oil is soluble in wax-based formulations, making it suitable for candle making.

Applications:
Facial creams, lotions, and serums

Body creams, lotions, and oils

Bath salts and bath oils

Massage oils and blends

Hair care products (shampoos, conditioners, hair oils)

Aromatherapy blends and diffusers

Scented candles for relaxation and ambiance

Aromatherapy candles for stress relief

Massage candles

Decorative candles for a fragrant touch
Storage: To maintain the quality and potency of ylang ylang essential oil, it should be stored in a cool, dark place, away from direct sunlight and heat. Ensure the bottle is tightly sealed to prevent oxidation. Its validity could between 2-3 years
Extraction Method: Steam distillation
Country of origin: India
Country of packing: Saudi Arabia
Your Dynamic Snippet will be displayed here... This message is displayed because you did not provided both a filter and a template to use.

إنضم إلى ورشة العمل
انضم إلينا في ورشة العمل المميزة لتتعلّم كيفية صنع منتجات التجميل الخاصة بك واكتساب مهارات جديدة.

ستتلقى دعمًا من خبراءنا المتخصصين الذين سيوجهونك خلال عملية تصنيع المنتجات. و ستتعلم أفضل الطرق والخطوات لإنتاج منتجات تجميل تعزز العناية بالبشرة وتمنحك الانتعاش والحيوية

لا تدع هذه الفرصة الرائعة تفوتك لاكتساب مهارة جديدة تحسن من روتين العناية ببشرتك

إشترك الآن واتخذ الخطوة الأولى نحو الحصول على بشرة أكثر صحة وإشراقًا